Two Fish Artistry is proud to be an approved vendor for embroidery for Park Maitland School. This service is available for independently purchased items (that follow uniform guidelines) for $8/item. Park Maitland School offers a very generous selection of approved colors and styles for uniform tops. These include polos, t-shirts, button downs, outerwear, and dresses/jumpers. Please cross check the uniform guidelines directly from Park Maitland for any questions regarding style, cut, length, etc. Only current approved colors are allowed on campus for everyday wear by students in all grades. The following are the approved colors for the 2022/23 school year:
All 4th, 5th, and 6th grade students are required to have a RED fleece jacket for their big field trips. All students may wear any approved jacket color on campus as long as it carries the embroidered school logo. Let us know if you need a suggestion on where to buy a quality fleece at an affordable price!
The Uniform Swap
The uniform swap is a great place to come some or all of what your child will need for uniform items, completely free! These are all gently used items that have been generously donated by other parents as their children grow and change sizes. There are shirts, shorts, pants, sweaters, jackets, dresses, rain coats, and more! There is not an 'inventory' as the stock is constantly changing. I volunteer my garage, and maintain this service in my evening and weekend time. As a working full time single mom, please be patient with my response time. If you would like to shop or volunteer, please let me know :).
If you would like to donate items, you may do so anytime that is convenient. Items can be left by the singe garage door, and bagged to protect from unpredictable Florida weather, with shirts/tops on standard sized wire hangers. Child size and plastic standard sized hangars are not needed at this time. Standard sized wire hangers are always needed and welcomed as donations. I bring in items daily, and LOVE when you are able to help hang up items donated. Please DO NOT take donations to the school... they are not able to receive and store them. Text me to get the address and times I will be available. 407-754-5518
Where Can I Buy Blank Items?
If you are looking to purchase quality blank items I absolutely LOVE these (and they have a great selection of dresses). Primary also has a great new selection of PUFFERS in both full jacket and vest options. Please remember that the color guidelines still apply, and a logo IS required to wear on campus: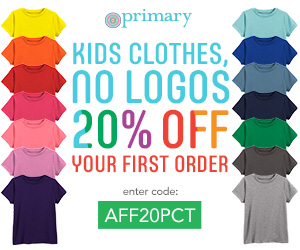 'The Polo' style shirts have pockets right where the school logo needs to be, and will not work. Most of the other non-sleeveless options are perfect additional options.
The Primary.com colors that are approved for Park Maitland School are: Cherry (red), Tangerine (orange), Grape (purple), Sky (light blue), Cobalt (bright blue), Navy (dark blue), Grass (bright green), White, Petal (light pink). Spruce looks like it would work, however, after seeing it in person, it is more teal than dark green.
I have several other suggestions of where to find things just ask... I am happy to share!